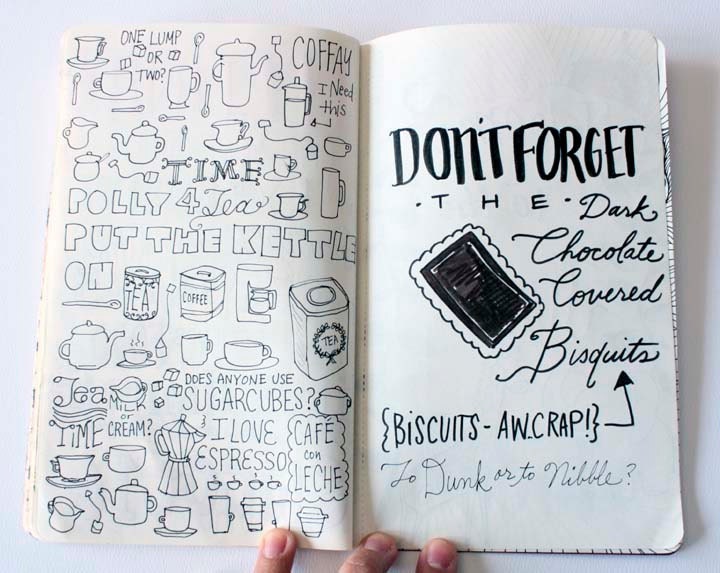 What a difference color makes! I recently took another page from my 2011 Sketchbook Project and digitally colored it in Photoshop to add it to the shop and
Poppytalk Handmade
. My
'I love tea' moleskine
was so popular I thought this tea/coffee theme would suit a lot of people. After all, who DOESN'T love tea, coffee or both?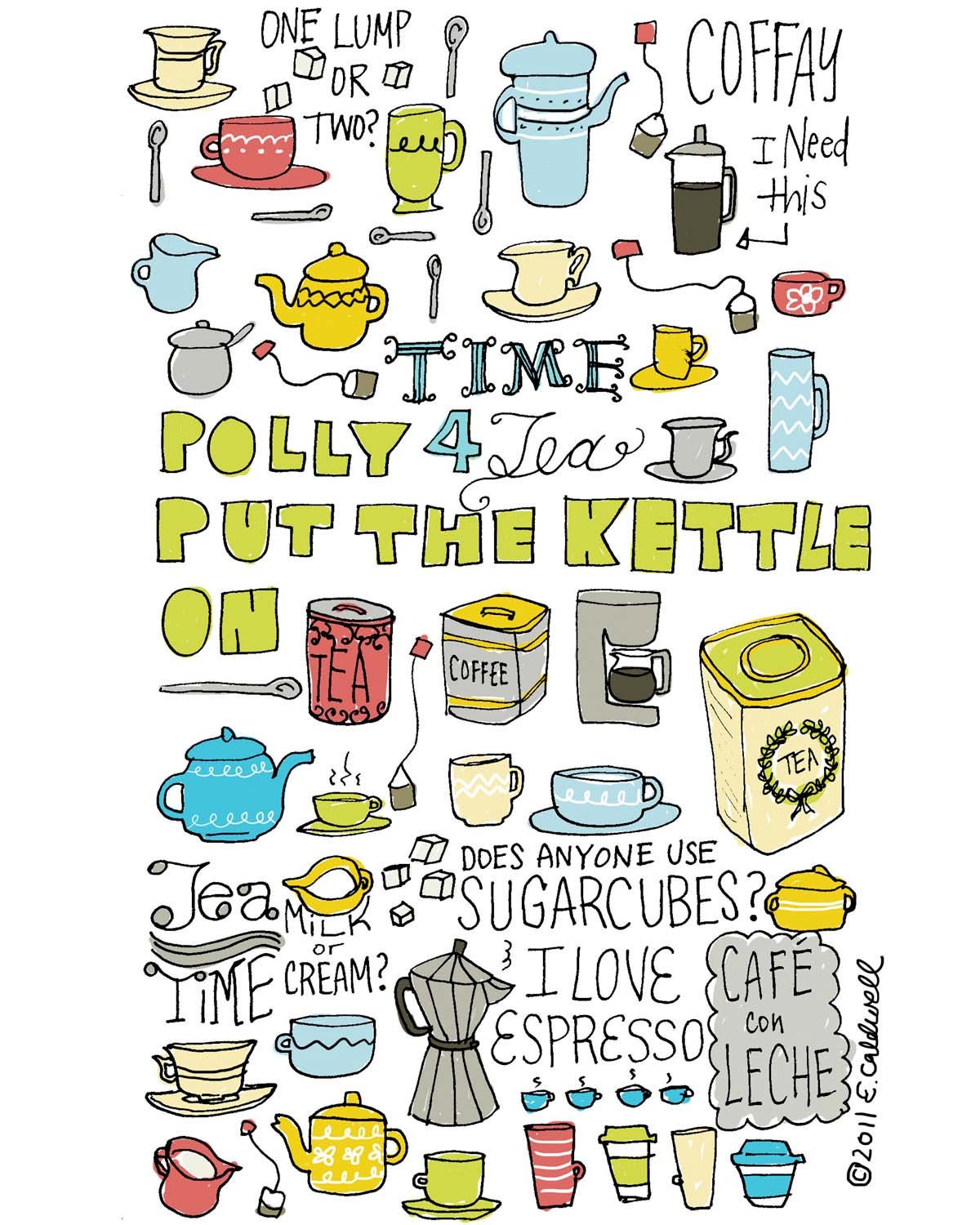 Here is the final, digitally colored piece. I could probably do a million color versions of it since I love playing with color so much. It really does wonders to liven up a doodle and even change the 'feel' of it. The doodle features tea and coffee paraphernalia. My favorite being the
espresso maker
. Reminds me of my grandmother.
Did you know that I have been drinking Cafe con Leche (espresso with steamed milk) since before I was in Kindergarten? True story. Coffee and kids is a normality in the old school hispanic home. Used to have a cup every morning before being sent off to school!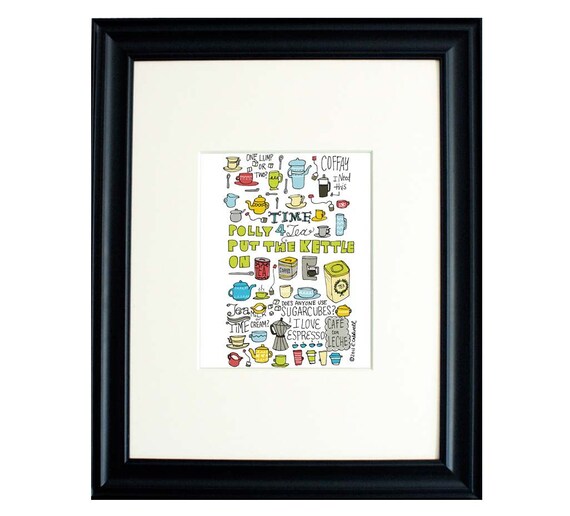 This print can be seen and purchased through
Poppytalk Handmade
through October 7th. Or you can pick up a print at my Etsy shop
here
. Cheers!